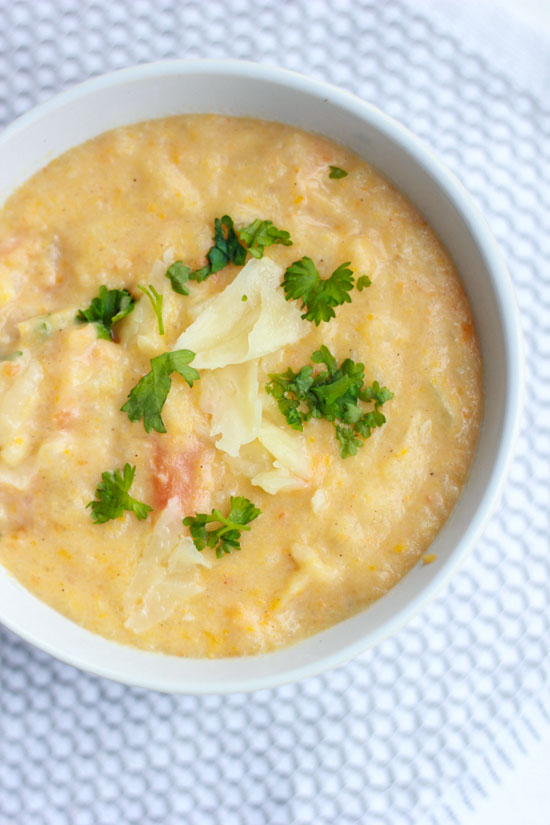 A couple days ago we had a blizzard and I spent the day doing a little relaxing, a lot of cooking and a tiny bit of shoveling.
Being snowed in during a blizzard just begs for a bowlful of soup. And nothing is more comforting than a bowl of creamy, cheesy potato soup. Except if you eat the soup while wearing the super comfy socks your friend gave you for Christmas (thanks Mel!) while wrapped in a cozy knit blanket. When I buy socks now I ask myself if they would be good socks to eat potato soup in. And if so then I buy them. Kidding!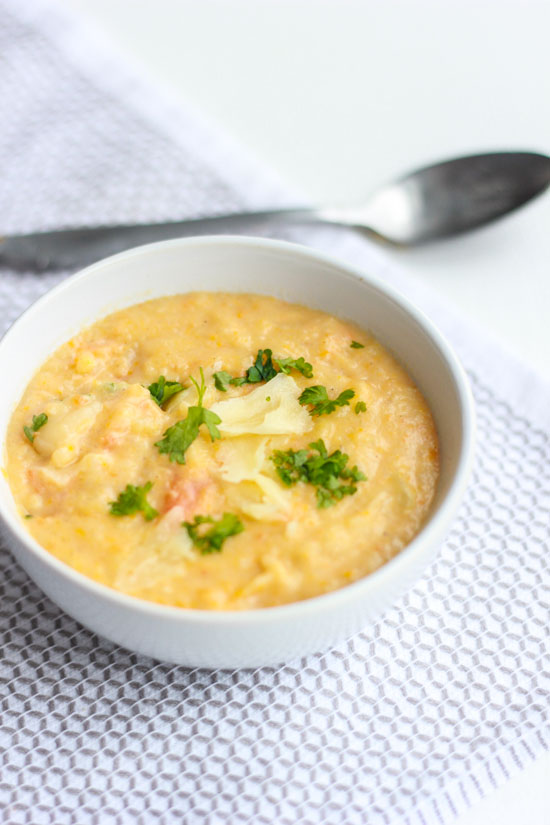 So pull out your fave socks and coziest blankets and get ready to feel all types of comfort.
You make this soup all in one pan. I like using a mix of both regular and sweet potatoes but you could change up the ratio to your liking. It's not quite as easy as just dumping everything in the pan and watching it cook, but almost.
{ 0 comments }