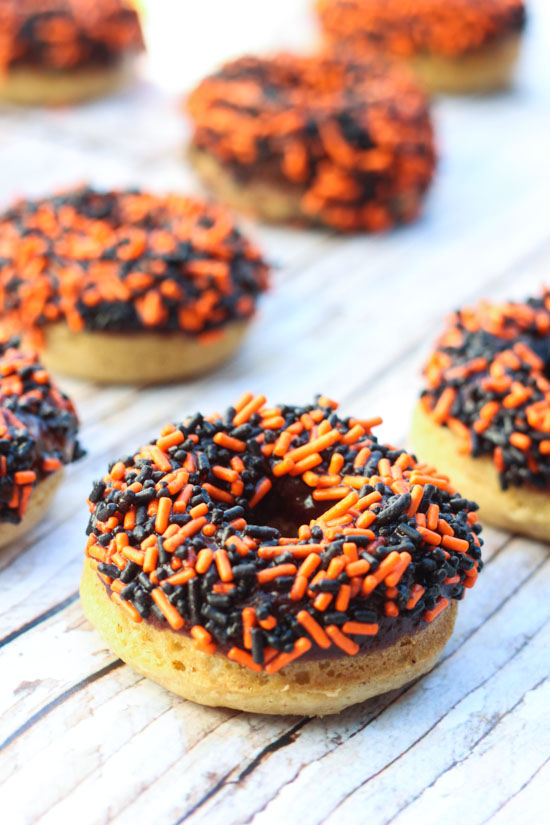 I can't tell you how thankful I am to have found this recipe for donuts. If not for this, I would be drowning in greasy, fried donuts from the local donut shop this past month.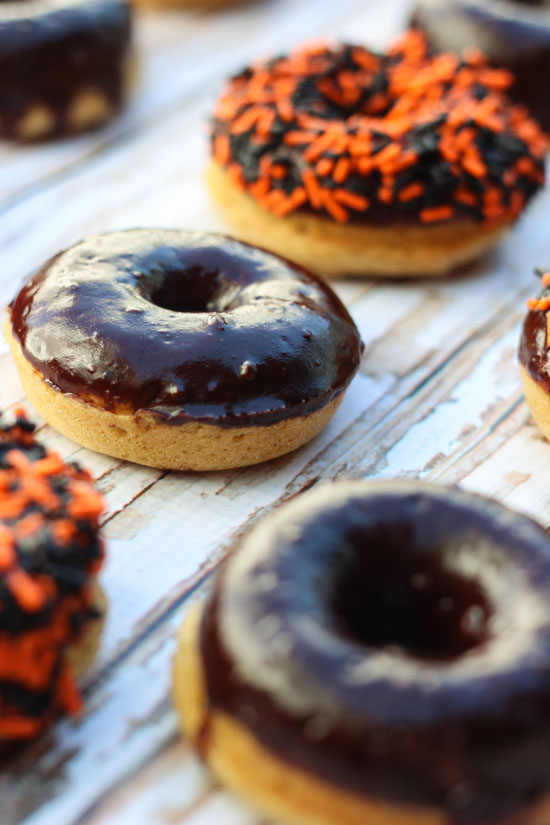 Every few months or so it hits me how amazing donuts are and then I go on a bit of a bender. So I've been baking these donuts all fall. One too many times. Ok maybe five too many times.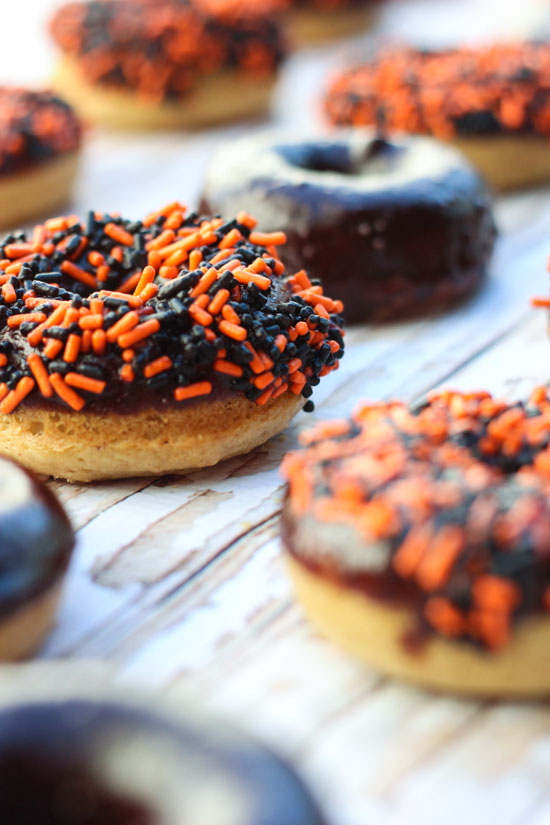 The recipe is one of my favorites from Sally's Baking Addiction and it is super easy. My favorite part is that these donuts are delicious but with less guilt since they are baked and have less fat than typical donuts.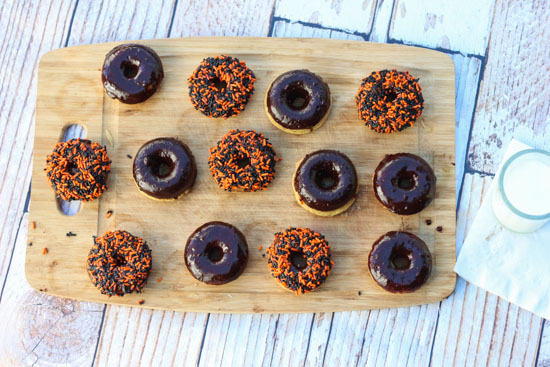 Don't be intimated by donuts. They are not hard to make! It goes a little something like this: Mix all the dry ingredients in a bowl. Mix all your wet ingredients in another bowl. Add the wet ingredients into the dry ingredients. Mix. Bake. Decorate.
So go get yourself a donut pan, strap on an apron (or just proudly wear all the ingredients like me) and say goodbye boring fall pies, hello donuts!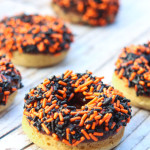 Baked Chocolate Frosted donuts
2015-10-29 11:02:55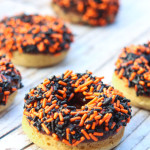 Try this healthier baked version of a donut without losing any of the deliciousness!
Nutrition Facts
Amount Per Serving
* Percent Daily Values are based on a 2,000 calorie diet. Your Daily Values may be higher or lower depending on your calorie needs.
Ingredients
1 cup all-purpose flour
1 teaspoon baking powder
1/4 teaspoon baking soda
1/2 teaspoon salt
1/4 teaspoon ground nutmeg
1 large egg
1/3 cup light brown sugar
1/4 cup milk
1/4 cup yogurt
2 Tablespoons melted butter (unsalted)
1 and 1/2 teaspoons pure vanilla extract
CHOCOLATE GLAZE
1/2 cup semi-sweet chocolate chips
2 Tablespoons unsalted butter
2 teaspoons light corn syrup (gives it a nice shine)
2 teaspoons water
Sprinkles
Instructions
Preheat oven to 350°F. Spray a donut pan with non-stick spray. Set aside.
DONUTS
1. In a medium bowl, whisk together the flour, baking powder, baking soda, salt, cinnamon and nutmeg.
2. In separate bowl, whisk together the egg, brown sugar, milk, and yogurt until there are no lumps. Whisk in the melted butter and vanilla, and stir just until combined.
3. Pour the bowl of wet ingredients into the bowl with the dry ingredients and mix JUST until combined.
4. Fill donut cups 2 ∕ 3 –3 ∕ 4 of the way full. I recommend using a pastry bag or a ziploc bag with the tip cut off and then piping it in. You can always spoon it in too, it is just a bit messier.
5. Bake for 9–10 minutes or until the edges are slightly brown. Allow to cool.
CHOCOLATE FROSTING
Place the chocolate chips, butter, corn syrup, and water in a medium bowl. Start with 20 seconds in microwave, then stir, and continue to microwave for 20 seconds at a time until completely melted. Dip the top of the donut into the glaze and cover with sprinkles!
Notes
I have also topped with cinnamon and sugar, which is also delicious. Just dip the donuts in melted butter and then roll in cinnamon and sugar.
Simply Yum http://www.simplyyum.com/