About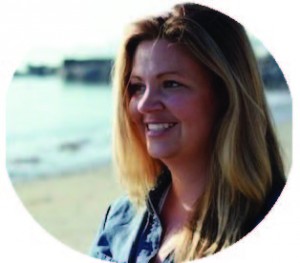 Hi everyone, thanks for visiting my blog! I live in a quiet, seaside town outside of Boston with my husband Marc, baby girl Maya and dog Jake. Cooking is by far my favorite thing to do. I am pretty much constantly thinking about food, recipes and/or when the next time I can eat is. When I was single and living in an apartment I would spend time watching the Food Network trying to recreate the dishes within the confines of a very small, hard to maneuver kitchen. I began to notice that when I cooked all my worries took a backseat and I was totally in the moment. That's when I fell in love with cooking.
Some of my favorite memories revolve around food. Growing up it was our nightly family dinners sharing our day over my mom's cooking and holidays at my Nonnie's laughing with cousins over meatballs and gravy in her tiny, East Boston apartment. Nowadays, I cherish our weekly family Sunday dinners where we pig out and plop on the couch and my lunches with Maya as I eat a quick peanut butter sandwich while I watch her try foods for the first time. Food made with love and family in mind is what makes these moments extra special and it's what makes food meaningful. Food made with love is full of life and spirit.
Anytime I'm in the kitchen I learn something new and that is part of why I love it. It's challenging, freeing, fun and artistic all at the same time. To me there are two keys to good cooking: confidence and passion. If you have confidence in your senses and follow and trust them I don't think you can't go wrong!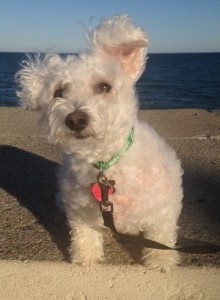 This is Jake, my now often neglected dog. However, he is still my little taste tester and I love him. But I'll be honest, he loves everything he eats.